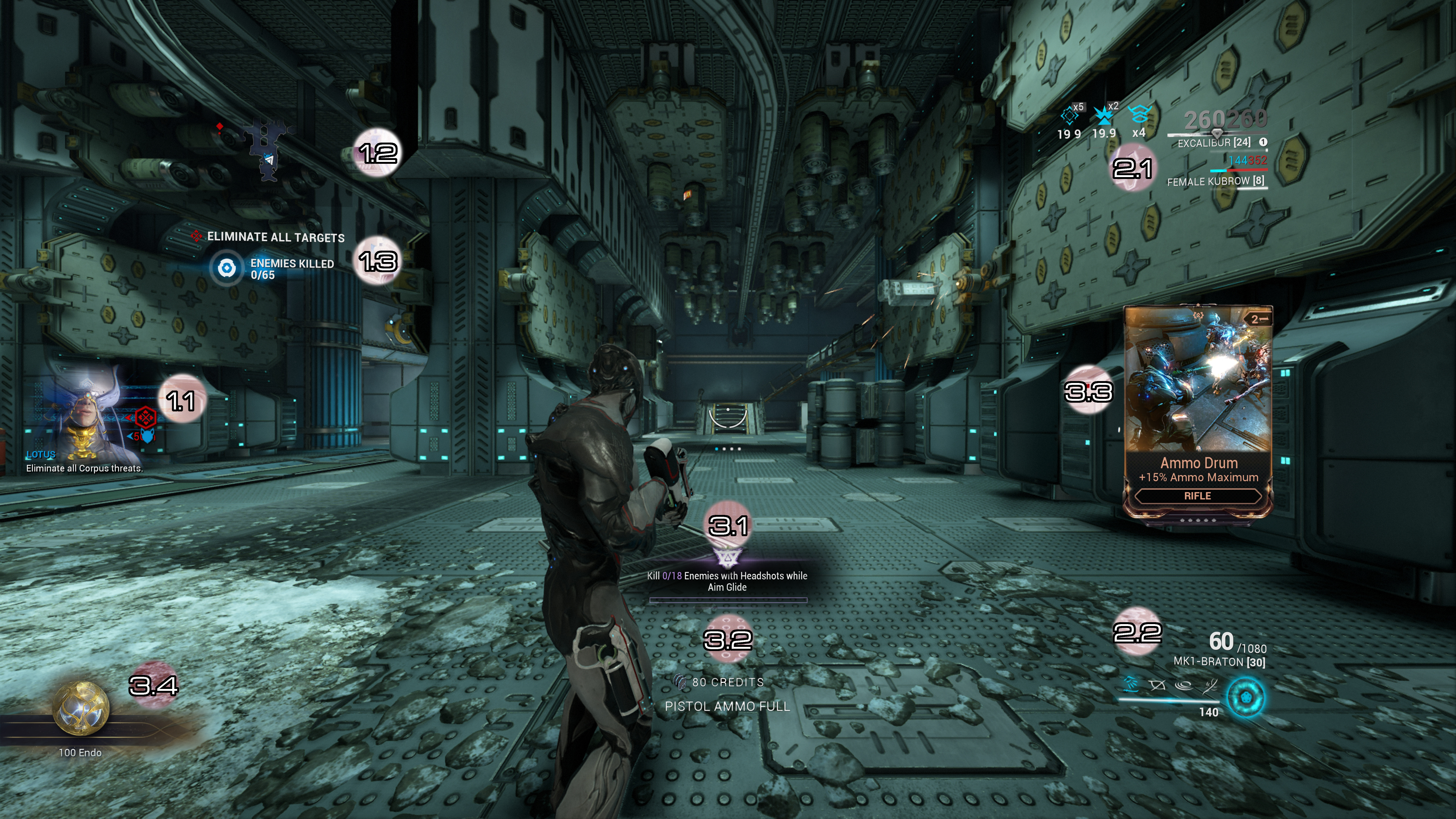 Mission Progress Screen
Mission progress screen can be brought up during missions by pressing its assigned keys (default: P for toggled and Tab for held), or by navigating to the Pause menu > View Mission Progress
Quick Mission Progress (default: Tab) allows for control of the game while active.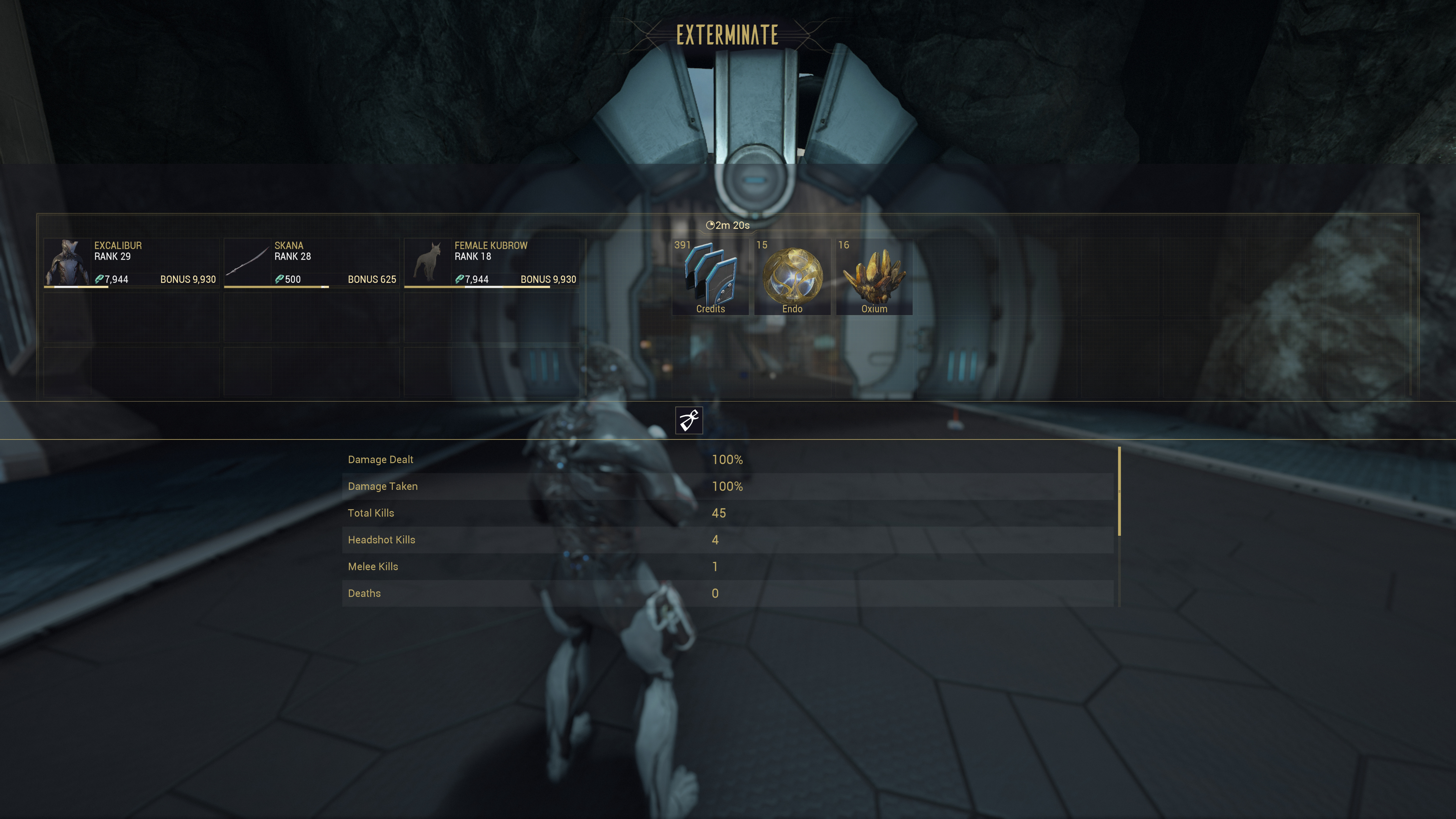 Full Mission Progress (default: P) frees the mouse cursor, offers the ability to view Stats (bottom right corner of the screen), and will pause the game while playing in Solo mode.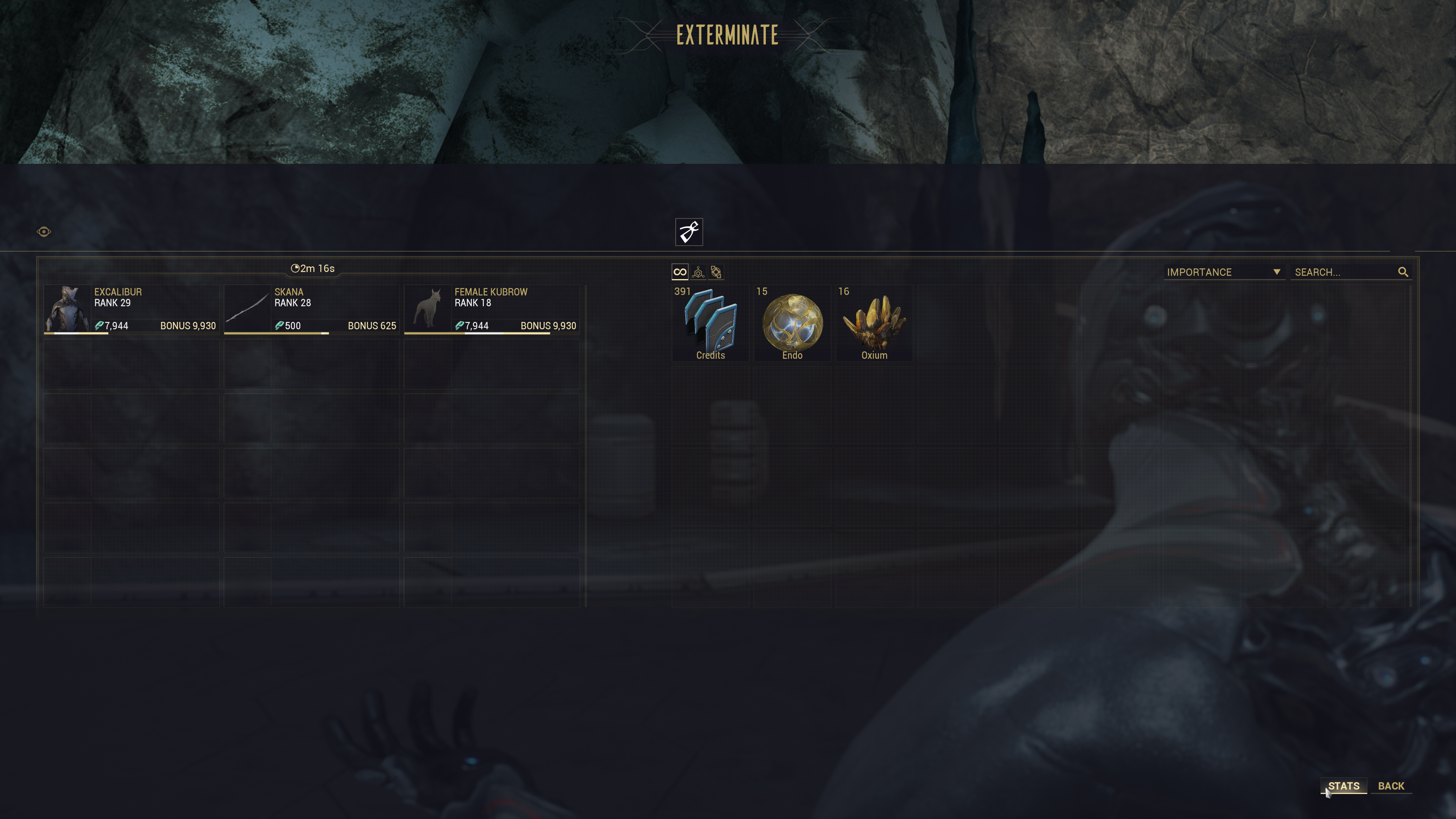 Enemy status
Similar information can be seen when aiming at an enemy:
Enemy Name and current Status Effects
Enemy Health and Shields, Yellow health bar indicates the presence of Armor
Enemy Level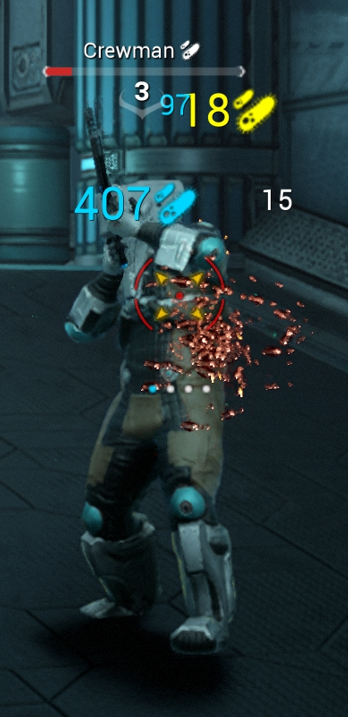 Eximus Units
Eximus Units possess an additional layer of protection named Overguard. Overguard status is shown in the form of two bars covering the Health bar.
Full Eximus Reborn: Dev Workshop can be found here.
Customisation
Interface colours can be customised via Options > Interface > Customize UI Theme and Options > Accessibility > Customize HUD Colors. These settings can also be found using the Search Bar above the category tabs.